When you install WordPress, in its last section there is a checkbox with a setting that defines the indexation of the web. It's a setting that determines whether you want to index the web using search robots or not. If you decide during the installation process that you do not want to index your site, it is good to know how to enable web content searching and indexing on WordPress later.
How to enable web content searching and indexing on WordPress
Before you change the settings, take a look on situations, when and why you can the field for indexation disallow.
In fact, if you disable the site's indexation, you are also prohibiting search robots from storing and offering web content in search results. This is especially appropriate for sites that are still in preparation, or for test sites. But think about whether it's better to use an under construction plugin in this case and hide the site completely until it's finished.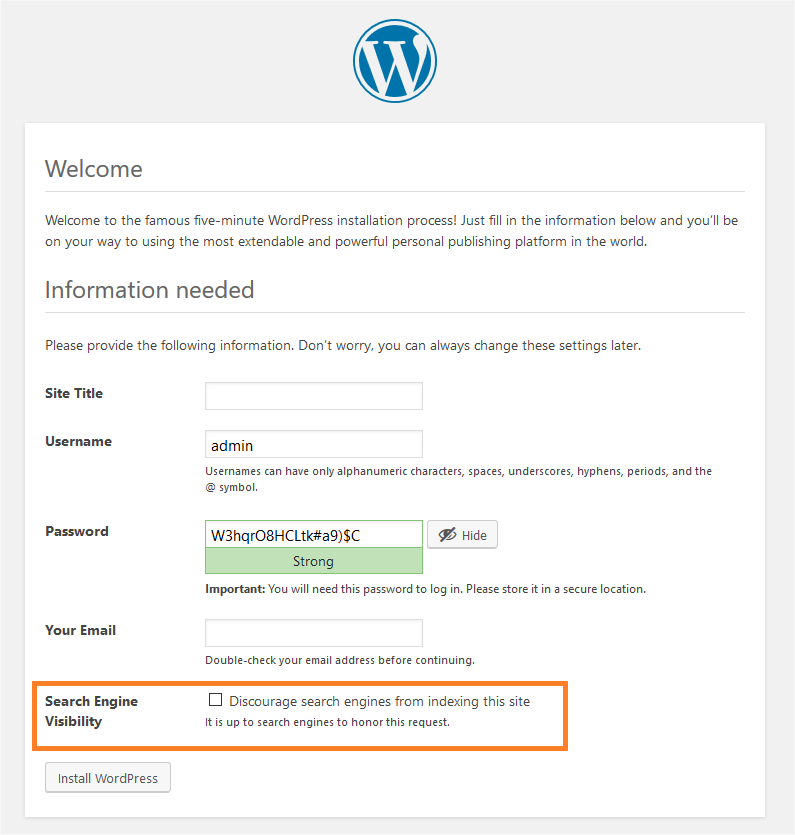 Can you enable re-searching and indexing of web content on WordPress?
What is indexing of content by search engines?
Content indexing categorizes content of a document, making it easier to search. It involves creating a list of keywords, phrases, and topics. This allows search engines to identify relevant results quickly. Indexing is essential for effective search engine optimization (SEO). It improves the user experience by helping users find what they are looking for easily.
Yes, you can. And basically it's not hard at all. To enable indexing, just go to "Settings" in the left-hand menu and choose the "Reading" link here.
Search engine availability settings can be found at the very end of the tab of this setting. Just tick the box and save the new settings.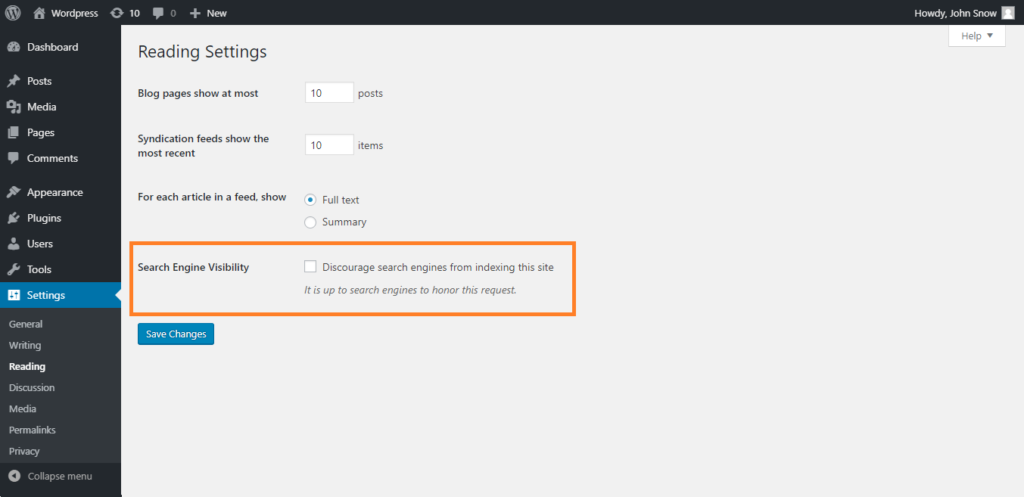 More content about WordPress
Whole category is here
Je mi líto, že pro Vás nebyl článek užitečný.
Jak mohu vylepšit článek?
Řekněte mi, jak jej mohu zlepšit.