You may have encountered this somewhere before, browsing the web on your mobile phone. For some sites, the browser has changed color to make its appearance fit into the overall contrast of the entire site. Make sure the browser has the same color tone as the site's overall graphics. And maybe one of you thought of the question, how can you change the color of your browser's background? The answer is, very simply, using a meta tag.
But to see what I'm talking about on a case-by-case basis, I'll show you an example:
How do you change your browser's background color on a mobile device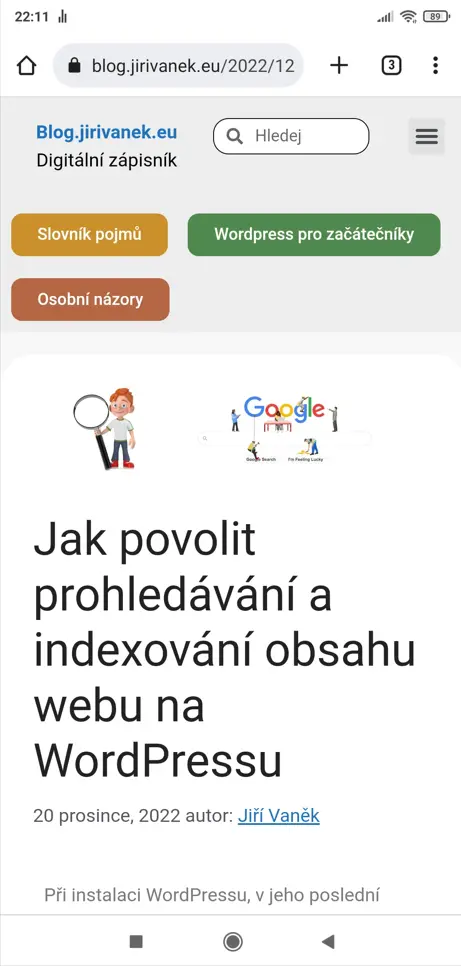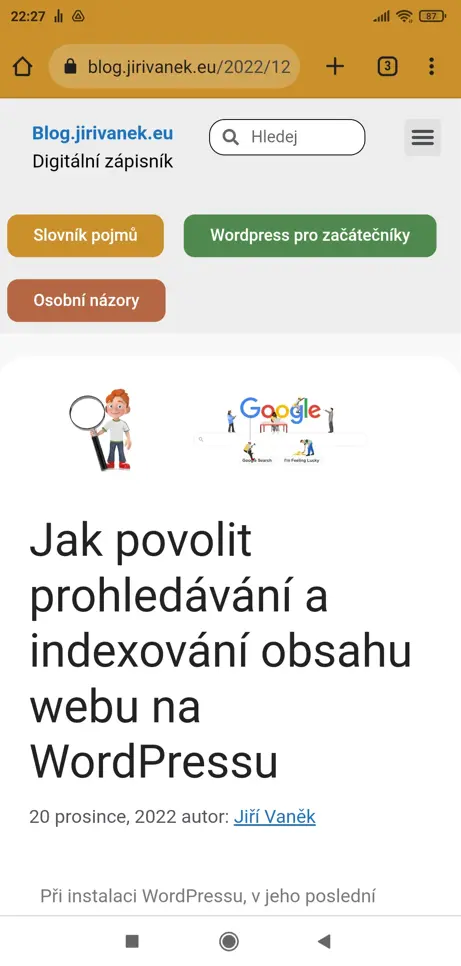 As shown in the image above, when browsing this web, the mobile browser changes the top color from the default to my defined one. You can define your own color, of course, but we'll get to that.
How to change your browser color with a meta tag
This whole change is due to one meta tag, which has to be placed on the kind of site where it will be loaded at all times. For this purpose, there is a header, which is loaded throughout the entire content of the site at all times.
What meta tag should I put in the header?
A specific meta tag to change the color of your browser on your mobile device looks like this:
What color the browser background changes to is defined by the hex color code. In my case, it's #B46742. So adjust this code to your own color. A very nice online HEX code generator can be found here. You first set the color on the palette, including the hue, and the generator immediately shows you the color code that you can put into the meta tag.
Editing the header.php file on your template
To use the meta tag you created, you must manually insert it into the header.php file of your template. Follow these steps:


in the administration's left-hand menu, click on "Appearance"

select "Theme File Editor"

in the right menu, where you see a list of files, choose header.php

insert a code at the beginning of the file and save the change

if you are using a cache plugin on the web, clear the cache and test the change on your mobile device
Summary
If you followed this guide exactly one step at a time, the browser should now change the color to the color you define when you view your site. Not all browsers accept this modification. However, at a minimum, this modification is fully accepted by, for example, Google's Chrome mobile browser, which is available on most Android devices.
More content about WordPress
Whole category is here
Je mi líto, že pro Vás nebyl článek užitečný.
Jak mohu vylepšit článek?
Řekněte mi, jak jej mohu zlepšit.