For WordPress as a content management system, there are many plugins that can work with Google Calendar. They can be used to add events as well as display already saved events. Today, I would like to show you how to embed a Google Calendar using an iframe in WordPress. This means creating a calendar on Google.com and then easily inserting it into a WordPress page without using plugins, using an iframe. It's quick and it's very simple.
How to embed a Google calendar using iframe in WordPress
How to create a new calendar?
Assuming that you want to use a calendar from Google, you also have a Gmail account created. That is, an email address in the format of [email protected]. So log in to calendar.google.com with your Google account.
Then follow these steps:
use the + button to create a new calendar
click on "Create new calendar"
name your calendar, write its description, and click the blue "Create new calendar" button.
Make the calendar public to display it on the website
Click on the three-dot menu for your new calendar.
Select "Settings and sharing".
Check the option "Make available to public".
Customize the iframe for your website
You have already created your calendar, set it as public and visible. In the calendar settings, scroll down to the section "Embed Code". Use the "Customize" button to adjust the width and height of the calendar, as well as other minor details in its display. Once finished, copy the iframe code to your clipboard.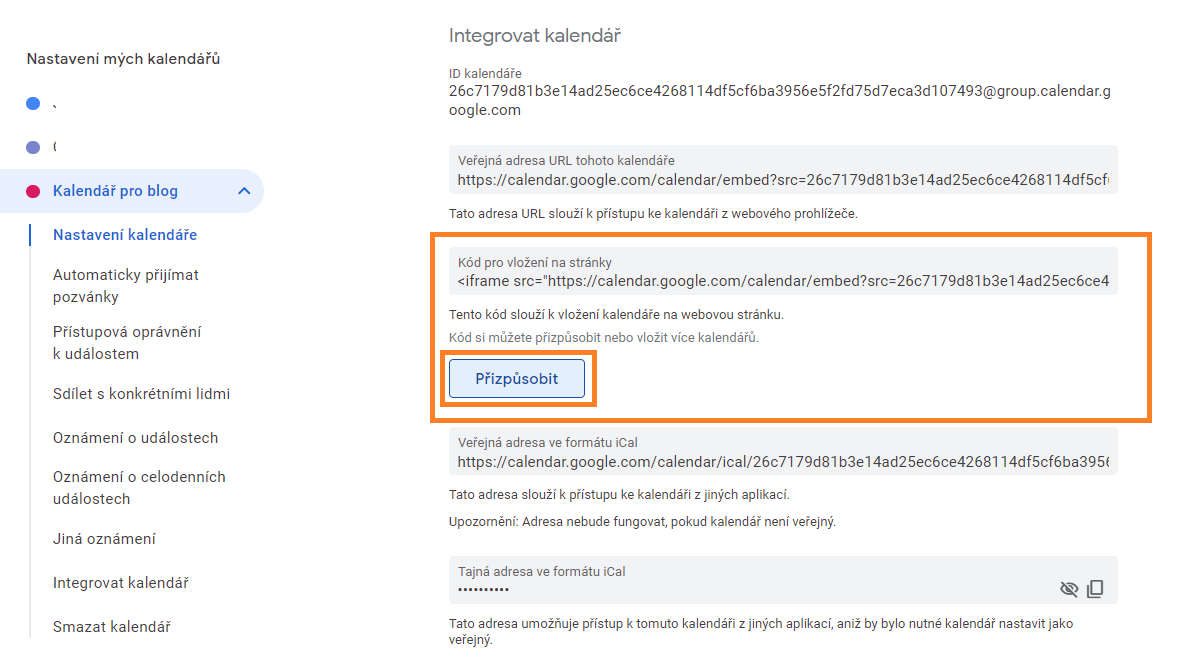 Now you have everything ready. With the copied code, open the page in your WordPress where you want the calendar displayed and either using the classic Gutenberg editor or the Elementor, insert the code where you want the calendar to appear. I recommend inserting the code using the HTML tab to avoid overwriting special characters such as <>.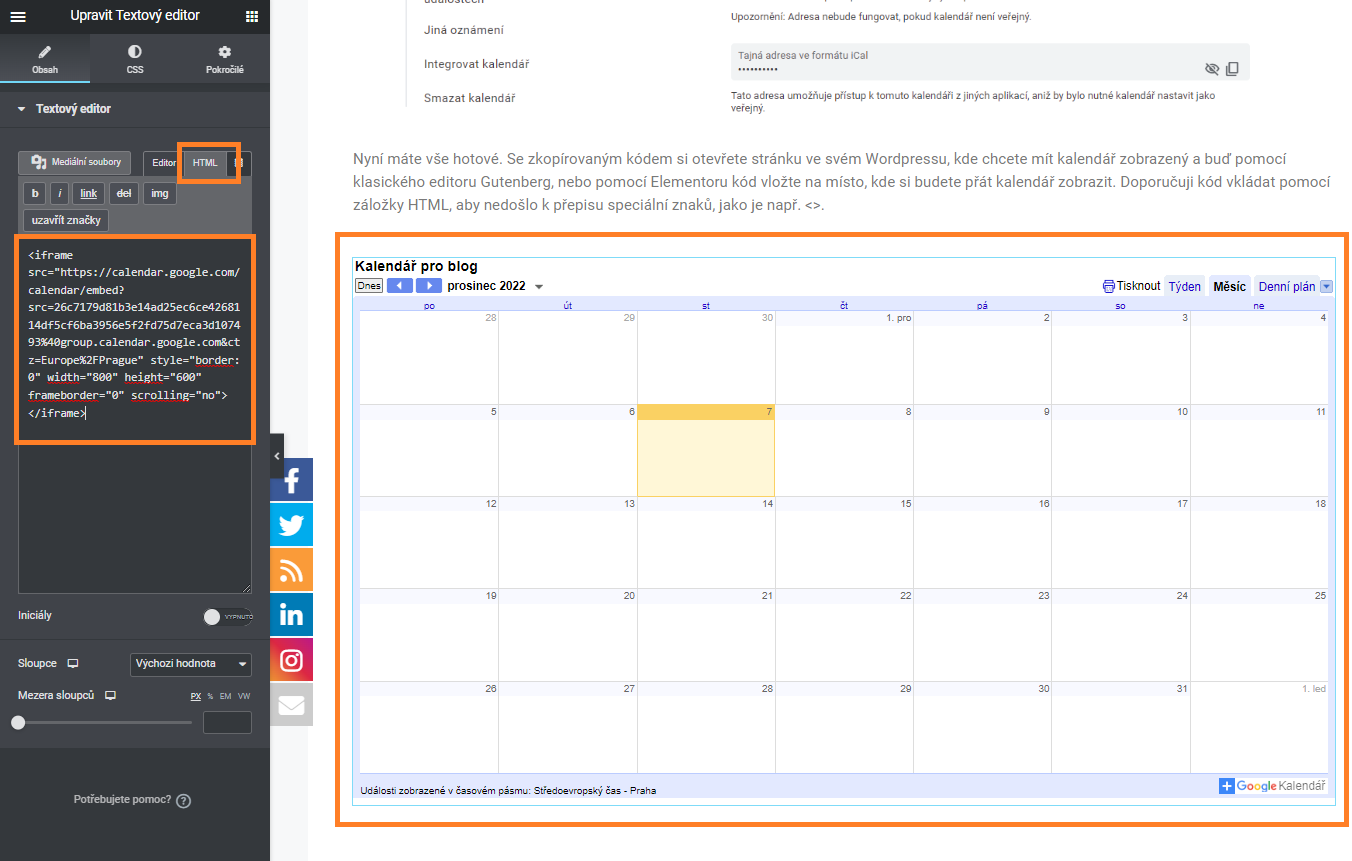 Now, if you add an event to the new calendar, for example, using your mobile phone, it will be displayed on your website where the iframe and this calendar are embedded.
More content about WordPress
Whole category is here
Je mi líto, že pro Vás nebyl článek užitečný.
Jak mohu vylepšit článek?
Řekněte mi, jak jej mohu zlepšit.