WordPress is a modular content management system. You install the basic system and then customize it to your preferences using plugins. WordPress has its own repository for plugins, so gone are the days of installing plugins via FTP. Adding or removing new features is just a few clicks away and available for both beginners and advanced users. Below, I would like to show you 5 plugins that I commonly use when building websites. With a few exceptions, such as the Polylang plugin, which I only use when there is a requirement for a multilingual website. So, let's take a look at the 5 useful plugins for WordPress that will make your work easier and that I swear by.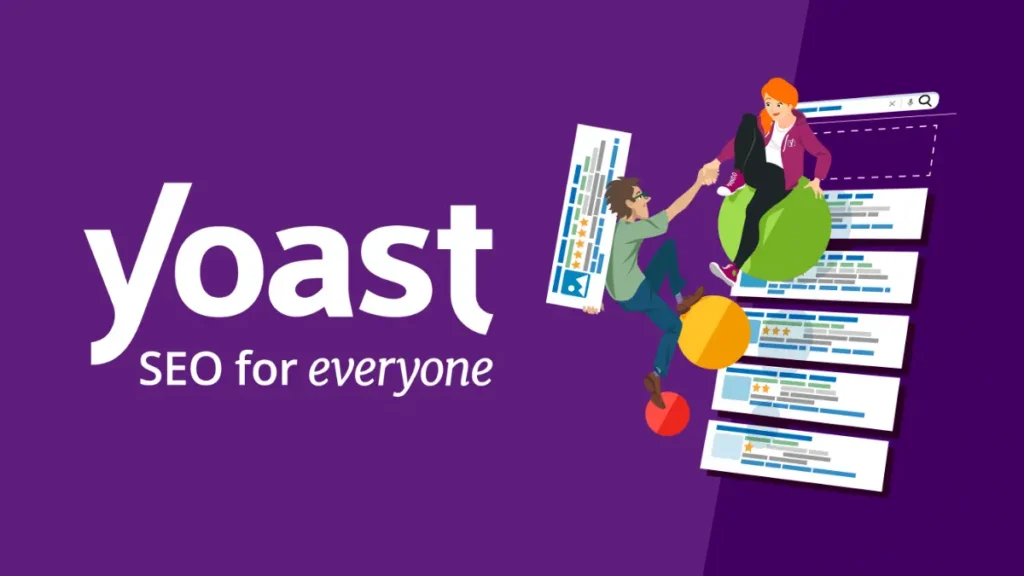 SEO is a heavily discussed topic nowadays. Everyone has their own opinion on it and everyone does it a little differently. However, it is probably universally agreed upon that it is crucial in web development today.
What is SEO?
SEO (Search Engine Optimization) is the process of optimizing a website or content to make it more visible and highly ranked by search engines such as Google, Bing, or Yahoo. The goal of SEO is to improve the organic performance of a website on the search engine results page (SERP), which includes increasing traffic, improving the relevance and authority of the content, and achieving higher rankings on search engines for targeted keywords. To achieve this, various techniques are used, such as keyword optimization, content and site structure optimization, improving page load speed, acquiring backlinks, and more. A successful SEO strategy can bring a significant increase in organic traffic and help websites achieve better results.
And that's where the Yoast SEO plugin comes in handy. It makes SEO work much easier, even for beginners, allowing you to set important meta information for search engine crawlers, checking the quality of your written content and analyzing its structure. Among its benefits, it automatically checks your keywords, text length, paragraphs, content quality, and many more. After saving your concept, it also provides you with a summary of potential errors and suggestions for improvement, even advising you on your content, such as the use of too few transitional words or too many passive sentences, appropriate paragraph length, or proper heading structure. All of this can help you improve your search engine rankings before publishing. Personally, I use this plugin on every installation I work on.
The plugin comes in both free and paid versions, but for website optimization, the free version is more than sufficient. If you're looking to improve your website's search engine ranking, be sure to give Yoast SEO a try.
You can visit the plugin's website here: Yoast SEO.
Elementor a Elementor PRO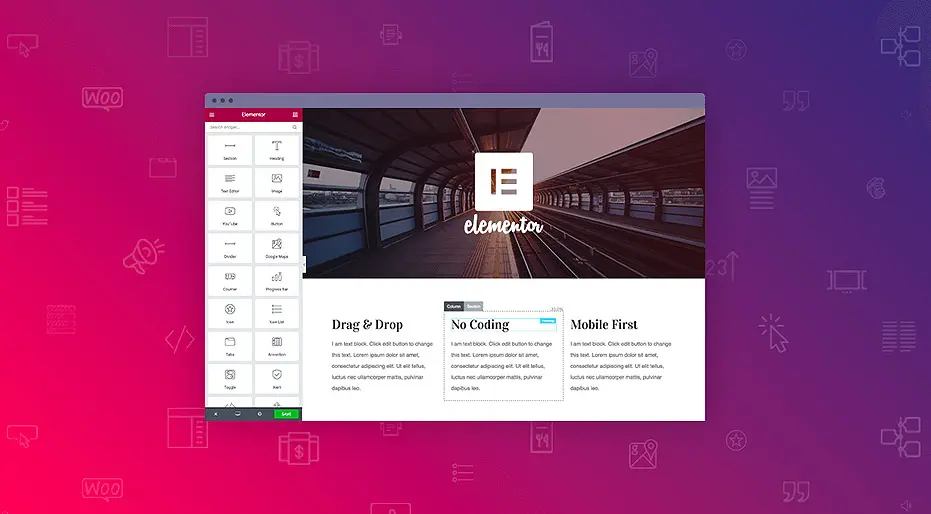 I might be treading on thin ice here. Some people adore Elementor, while others despise it. Personally, I love it and use it practically everywhere I can. There are opinions that Elementor slows down a website. However, I don't agree with that. As long as you use it correctly, I have not noticed any significant slowdowns in my website due to using Elementor.
Elementor is a page builder, which means it helps you create a website much easier and without the need for programming languages. Its key feature is the widgets, which are essentially functions that you can drag and drop into your website's content, articles, or pages. Each widget serves a different purpose, such as menus, videos, images, galleries, alerts, and many more.
One of Elementor's biggest advantages is its versatility. You can use it to create essential elements like 404 error pages, standalone headers or footers, or even popup windows for newsletter subscriptions.
Elementor is suitable for both beginners and experienced web developers. It is available in both a free and a PRO version, which is paid and offers additional features and widgets, as well as a library of pre-made templates.
If you are just starting to use WordPress, I believe Elementor can make your work more enjoyable, and even a novice can build interesting pages with it. And for those who want to explore more complex layouts and designs, there are countless tutorials and guides available on YouTube.
You can access the plugin's website here: Elementor
WP Fastest Cache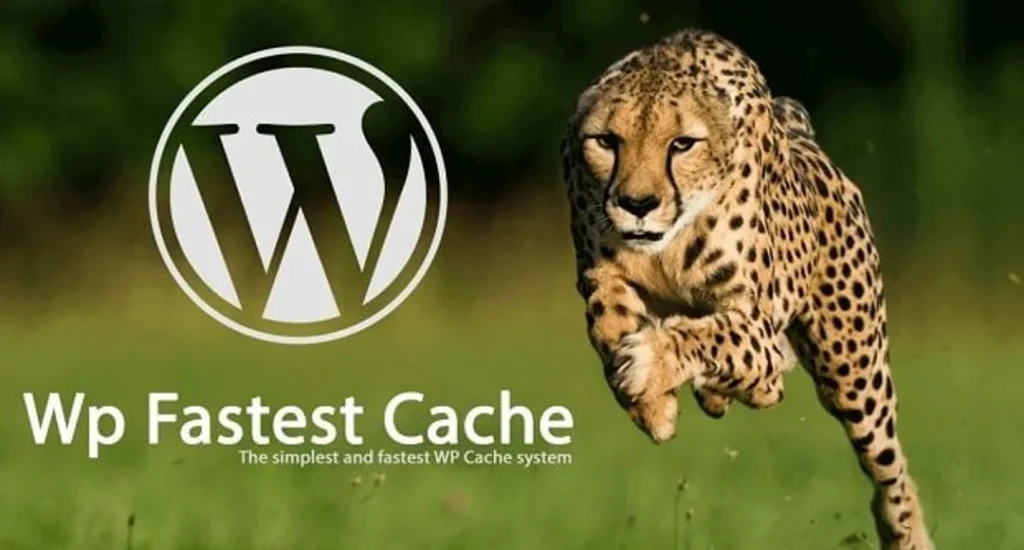 When it comes to website speed, another crucial element in WordPress is choosing the right cache plugin.
What is the cache?
Caching in WordPress is a mechanism that stores the static content of your pages, such as images and styled text, to make the pages load faster. By storing a copy of pages that have already been loaded, caching significantly reduces the time it takes for pages to load for visitors. This improves the user experience and can help reduce server load, especially if you have a large number of visitors to your site.
There are several caching plugins available for WordPress, and it's up to each individual to try out the one that provides the best benefits and increases website speed, as well as for any necessary web server configurations. Personally, I prefer WP Fastest Cache because for the majority of my projects, I use DNS servers and Cloudflare services. WP Fastest Cache has the great feature of being able to be connected with the Cloudflare CDN network, and this integration truly makes a difference in speeding up the website.
What si the CDN?
A Content Delivery Network (CDN) is a distributed system of servers located around the world that is designed to quickly and efficiently deliver web content (such as images, videos, CSS, and JavaScript) to users based on their location and distance from the servers. This improves page loading speeds and reduces the load on the main server, allowing for more users to be served with greater reliability and cost savings.
Compared to other plugins, the settings of this plugin are not as detailed, but that doesn't change the fact that when it comes to website speed and caching, I consider this plugin to be great in conjunction with Cloudflare. So if you are also concerned about website speed, I recommend trying this plugin and if you have the opportunity to change the DNS of your domain and try Cloudflare services, I think you will probably stick with this plugin.
The plugin's website is available here: WP Fastest Cache
Polylang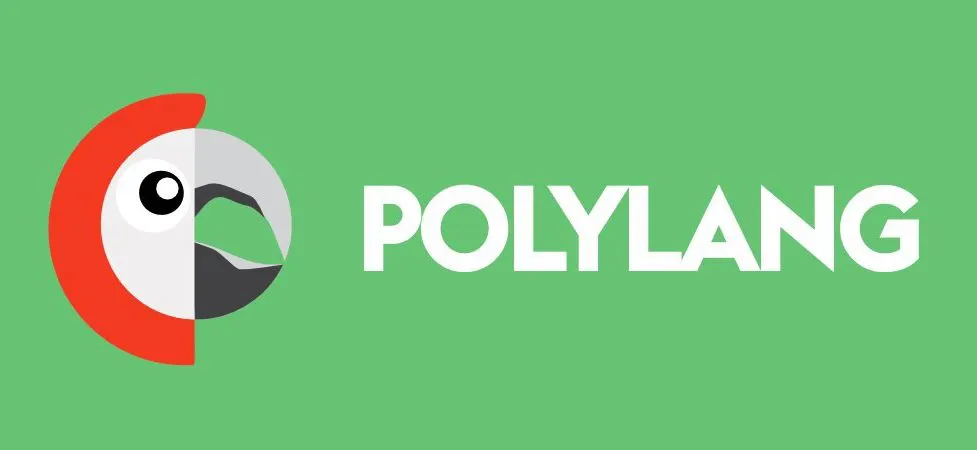 Polylang is a plugin for multilingual websites that I use, for example, on my own website. It allows you to create any language variations on your website, which is advantageous in situations where you need to have content in multiple languages on one website.
In addition to creating language variations, it is also well-designed in terms of SEO. Each article in a different language is independent, has its own URL address, and thus avoids duplicate content and penalties. Polylang allows you to create separate categories, tags, main menus, and much more for language variations.
Another advantage is multimedia. Thanks to Polylang, you can have one image for all variations, but you can change its captions for each language you are writing in. This means that you can assign captions in English, Czech, or any other language you use to one image. This significantly saves space on your FTP and the number of files you upload to WordPress.
Switching between languages is then solved with a classic switcher that can be customized and styled. You can place it in the main menu in the website header or, like me, in the right menu with categories.
The plugin is available in both a free version and a paid version that includes more features. You can find it here: Polylang
WP Sweep

In the end, I kept one small and very undemanding plugin that significantly helps with WordPress optimization. I personally use the WP Sweep plugin the most for deleting revisions.
Revisions are copies of articles that are used to revert back to a previous state in case of any fatal errors while writing articles, which could have happened a few minutes or even days ago. It's not just fatal errors, though. For example, on a website with multiple authors, one author may overwrite an article, but the other authors may not agree with the changes. With revisions, they can revert the article back to its previous state before the modifications were made. It's a great feature, but it also has its downside.
When writing an article, revisions are saved every minute by default in Elementor. This means that every single minute, a new copy of the article is created, which can be reverted to at any time. With simple calculations, we can conclude that when writing an article for an hour, WordPress will save at least 60 copies of the article. If you also save your concept now and then, you will reach much higher numbers. For a blog where you write three times a week, you could easily have 1,500 revisions per month, which means 1,500 copies of your articles.
This not only takes up space in the database but also slows down the system's response time, making it bloated and slower day by day. And this problem is solved by this small plugin, which allows you to manually remove revisions from time to time and optimize your system. It just needs to be used with caution, especially on a website with multiple authors.
So, if you are still dealing with slow website response times despite using a cache plugin, there's nothing easier than checking whether your website has several thousand revisions that could be the cause of the slow loading.
The plugin is free, and if you are interested in a more detailed description, I have already covered it here: How to remove excess revisions in WordPress
The plugin's website is available here: WP Sweep
5 useful plugins for WordPress that will make your work easier. Conclusion
We've reached the end. Of course, there are many plugins that I use, but here I wanted to select 5 useful WordPress plugins that will make your work easier and that I personally use on a daily basis. If this selection helps you decide on a particular solution, feel free to leave a comment below. If you use other plugins for working with WordPress, please feel free to share your perspective as well. I'm always interested in learning about new tools and approaches.
More content about WordPress
Whole category is here
Je mi líto, že pro Vás nebyl článek užitečný.
Jak mohu vylepšit článek?
Řekněte mi, jak jej mohu zlepšit.