If you own web hosting and run your own website, it may be useful for you to know the basic properties, limits, or at least the PHP version your website is using. To do this, you can use the very useful phpinfo() function. We will look at how to find out the PHP version on your website using the phpinfo() function below.
To use this function, you will need your FTP access data and an FTP client.
Understanding the phpinfo() function: a brief overview for tech beginners
As a beginner in the tech world, it's important to have a basic understanding of the functions that help you manage your website. One such function is phpinfo(). This is a built-in PHP function that displays a wealth of information about the PHP environment in which it is running.

When you call the phpinfo() function, it generates a complete report about the PHP configuration of your server. This report include details about the version of PHP, the server's operating system, and the installed modules and extensions. Also this report is displayed in a clear and concise format, making it easy for even non-technical users to understand.

By using the phpinfo() function, you can quickly and easily determine if your server is configured correctly for running PHP-based applications. You can also use it to troubleshoot problems and ensure that your website is running at peak performance.
How to find out the PHP version on your website using the phpinfo() function:
Using a text editor or better tools such as PSPAD, create a new PHP file and name it info.php. Insert the following code into the file and save it.
Uploading the info.php file to FTP:
Using an FTP client such as Total Commander, connect to your FTP space and find the folder used to store website data. It could be, for example, the www folder. Then enter the address of your domain and this file, i.e. yourdomain.extension/info.php, into your web browser.
In your web browser, you will then see a document that contains both the version of PHP being used, as well as its modules, limits, and many other pieces of information. The page displaying this information looks like this: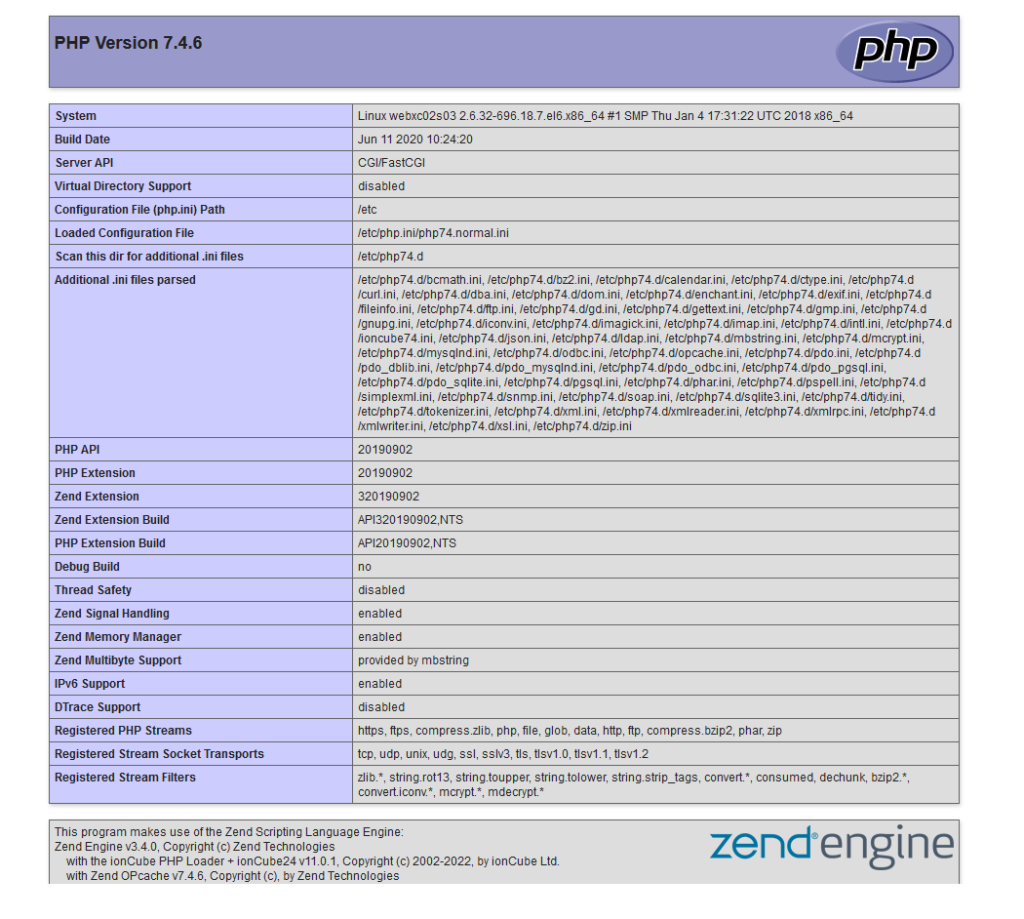 Je mi líto, že pro Vás nebyl článek užitečný.
Jak mohu vylepšit článek?
Řekněte mi, jak jej mohu zlepšit.