The sitemap.xml file is used to map the web pages on your website. Its purpose is to provide search engines, such as Google or Bing, with information about all the pages on your website, so they can better index its content. With the sitemap.xml file, search engines can display your pages more quickly and efficiently in their search results. In this article, we'll take a closer look at the sitemap.xml file and its usage.
What the sitemap.xml file contains
The sitemap.xml file contains a list of all the URLs on your website, as well as other important information such as the last update date, update frequency, and URL priority. This information helps search engines decide which pages to index and how often to check them for possible updates.
Basically, the sitemap.xml file is essential for effective SEO (search engine optimization) of your website and allows search engines to quickly and efficiently index your pages. As a result, this file can significantly influence the quality and speed of displaying your pages in search results.
Plugins for creating a sitemap.xml file in WordPress
To create a sitemap.xml file in the WordPress CMS, you can use plugins such as the following:
All of these plugins are available on the official WordPress.org repository and can be easily installed from the administration area of your WordPress website. Personally, for creating a sitemap.xml file and optimizing my website for SEO, I use the Yoast SEO plugin. It can be used in both free and paid versions.
The sitemap.xml file and its usage.
Where can you use the sitemap.xml file?
If you're interested in your website's position in Google or other search engine results, it's practically essential to register at least on the Google.com side to the so-called Google Search Console (GSC). This console then provides you with the necessary metrics and advice on the content of your website, as well as results on searches for certain keywords and queries. In this console, you can also clearly inform Google's search robots about the URL address where your sitemap.xml file is located. The Google search engine will then always have information that new content has been released on your website and will search for this content more frequently and, if it considers the content relevant, even index it. This will greatly increase your chances of ranking your pages in search results.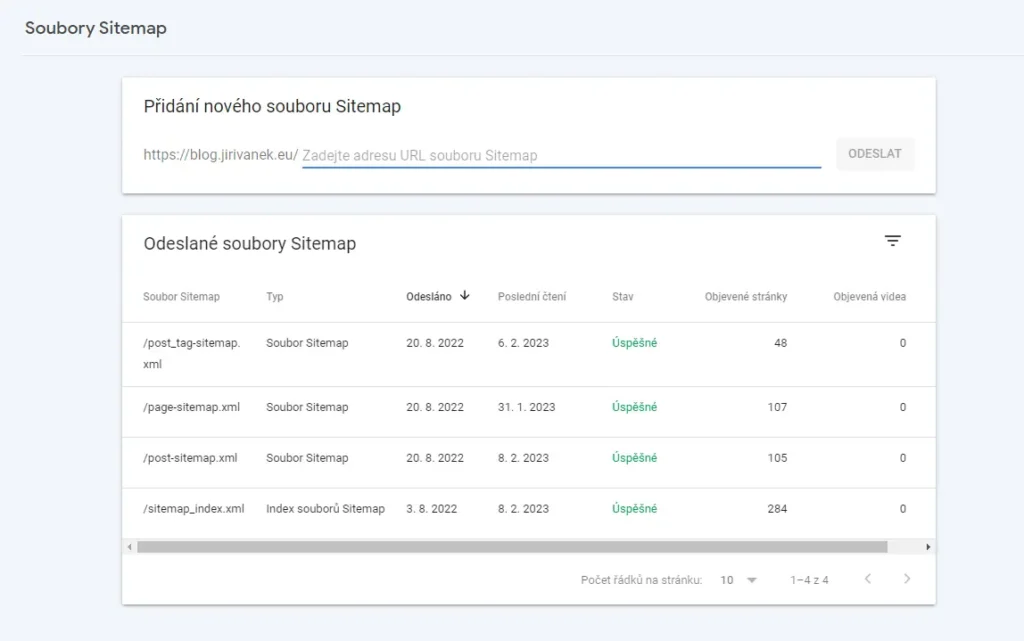 More content about WordPress
Whole category is here
Je mi líto, že pro Vás nebyl článek užitečný.
Jak mohu vylepšit článek?
Řekněte mi, jak jej mohu zlepšit.