As part of my work in the IT industry, I occasionally seek interesting opportunities to improve my knowledge in the field. It doesn't necessarily have to be directly related to IT, but also things that are tangentially related. In the case of web development, this could be SEO, marketing and promotion, or other associated fields that make up the final and functional whole of a website. That is why I have been using Google's Digital Garage for some time now. The free online courses offered by Google Digital Garage provide the basics of working with SEO, marketing, personal development, and much more. One of them is even certified.
Free online courses offered by Google
You can find Google's Digital Garage at this link: https://grow.google/intl/cz/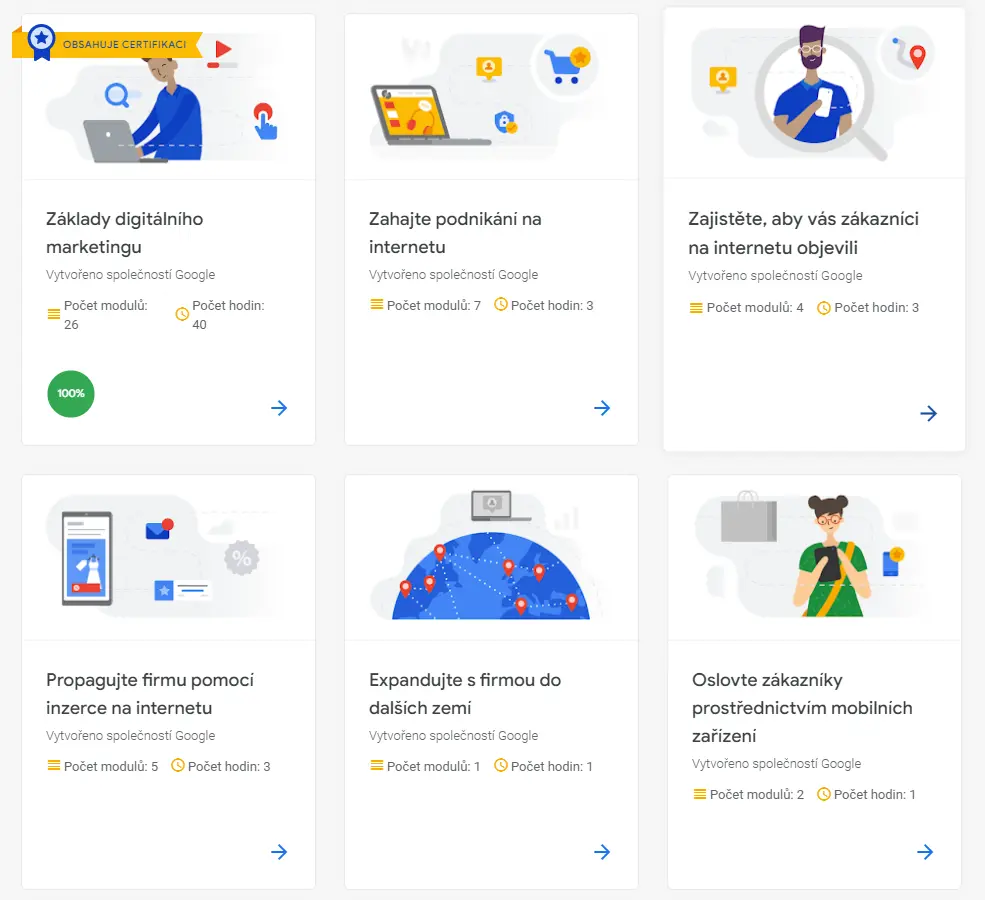 All of the courses offered by Google are primarily free. You don't pay anything other than your time. Some of the topics that Google offers include:
digital marketing
online business
how to be more visible in the online environment
self-promotion
work productivity
and many more …
Fundamentals of Digital Marketing
This is currently the only course for which Google offers an internationally recognized certificate. The only requirement is the successful completion of the course. It consists of a total of 26 modules and requires just over 30 hours of time (in reality). Each module is followed by a test, and at the end, there is a final exam that decides whether you will receive the certificate or not.
In reality, it is not advisable to skip individual chapters, as you will be tested on them. If you successfully complete the entire course to the end, Google will issue you with such a certificate.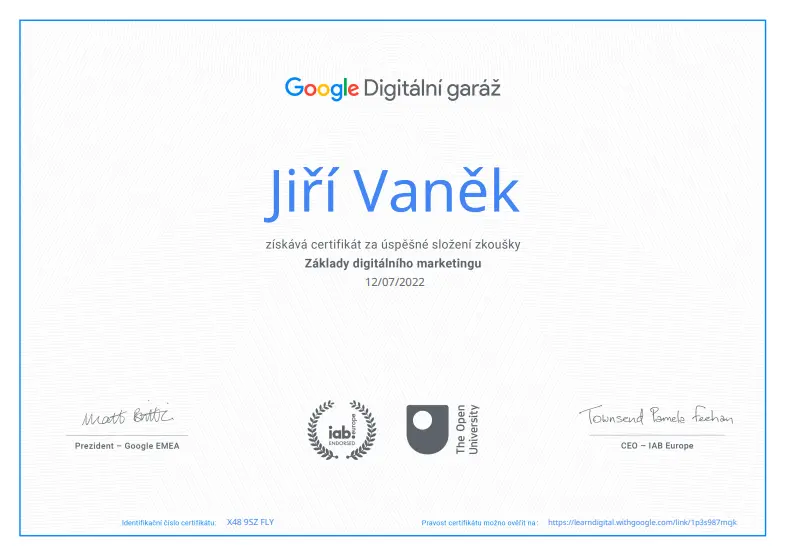 Whether a future employer will take it into account is, of course, up in the air. Nevertheless, even if not, you will learn some interesting things about how online marketing actually works in the course.
Conclusion
So if you are also among the group of people who have free evenings and are looking for ways to fill them with studying, you can take a look at the selection of courses. It is quite possible that you will find a topic that interests you and can deepen your knowledge. This always comes in handy, whether it's in choosing a new job or improving your skills in your current one.
Je mi líto, že pro Vás nebyl článek užitečný.
Jak mohu vylepšit článek?
Řekněte mi, jak jej mohu zlepšit.